experts in ITAR and EAR regulations
Export Regulations Experts
Call for a free consultation (301) 262-6470
West Coast Number: (541) 636-0525
Exports International USA, LLC
Our client-base is worldwide, ranging from multinational conglomerates to small businesses, from federal labs to research universities. We have major law firms as both clients and teammates. Clients include leading manufacturers and exporters of aircraft and aircraft simulators, C4 communication systems, encryption items, aircraft parts and avionics, UAV systems, wiring harnesses, precision servo-actuators, MMIC amps and other electronic parts & components, chem-bio protective gear and automated detectors, and software even at the source-code level. We have even secured export licenses for human and satellite orbital missions, including to the International Space Station -- what you might call the ultimate export. Since our clients are all over the world, we maintain flexible hours, so you can call us at any time. Someone is nearly always on duty.

Please download some of the brochures listed on our site. And call or e-mail us anytime to discuss your particular situation.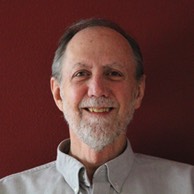 Hugh Schmittle, President, hugh@exportsinternational.net
The firm's
founder
, in addition to extensive export licensing and compliance experience (including as an investigator on a federal strike force), is an award-winning aircraft designer holding a dozen utility patents in the field, an entrepreneur who ran an aerospace design and manufacturing company for more than a decade, and served in a U.S. Navy international policy position for 5 years. His USN responsibilities included export licensing issues and a review/update of the ITAR, providing the input for the Office of the Chief of Naval Operations.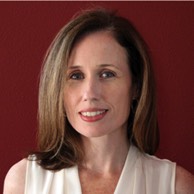 Lisa Howard, Executive VP, lhoward@exportsinternational.net

Lisa joined Exports International in 2007. She works directly with clients on a wide variety of transactional issues including export license applications - both State and Commerce, technical assistance agreements, DDTC registration issues, license exception/exemption use, shipping implementation and digital certificate/D-Trade technical problem resolutions. Additionally, she works closely with clients in implementing export compliance programs, conducts training and works with clients and attorneys on voluntary disclosure matters. She enjoys learning about clients' businesses and helping to integrate export compliance into various business models. Prior to joining EIL, she was administrative head of a law firm in the Washington, D.C. area. She holds a Bachelor of Business Administration from Texas A&M University.